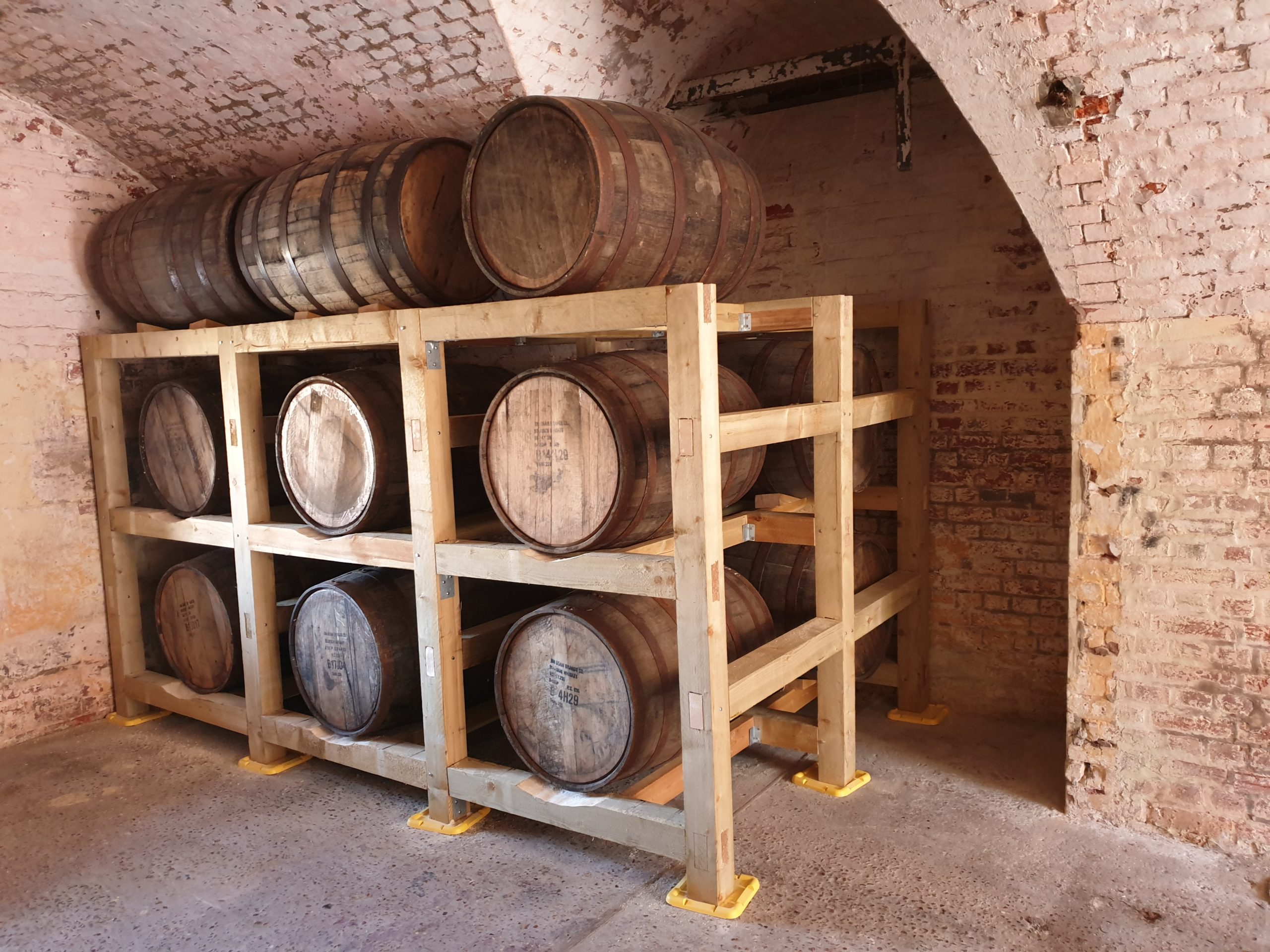 First Phase of our aging racks complete!
After much hard work and skill Giles has finally put together the first phase of our cask racks. This is located in a 'secret' casemate in Fort Cumberland and will eventually house in excess of 60 casks. All being held for a minimum of three years, some for as long a five. As a lot of you will know we already have several which are aging in our tasting room, the first of these will be ready for release in late summer 2022, so not long to wait now.
Look out on Social media for updates and news on extended tours, so you can actually see the rum aging.