It's that time of the year again – gift-buying, drink-drinking & enjoying the company of friends and family… Or just sitting back and enjoying a tipple yourself!
We have put together a bit of a 'Christmas Gift Guide' – to make shopping for presents that tiny bit easier. From award-winning gins to history-making rums, tour gift vouchers & even shares of our 3-year-old rum casks!
1. 1812 3-Year-Old Rum – "Best Rum" @ Great British Food Awards 2022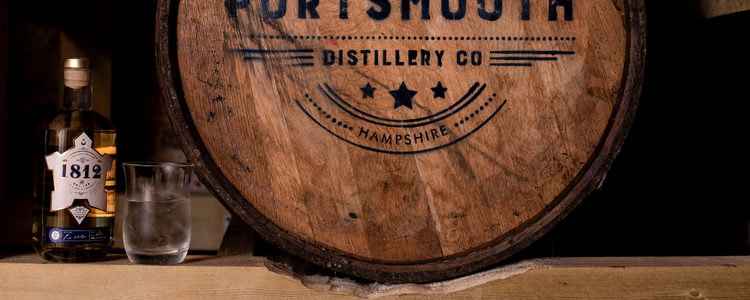 History-making, delicious & recently named 'Best Rum' at the Great British Food Awards 2022! Our (officially) exceptional 3-year-old rum, has been aged in Bourbon casks, less than 100m from the sea. Crafted in the heart of an ancient monument, with its launch we became the first English Distillery to make from scratch & authentically age a Rum for three years. Truly the perfect gift for any time of year! Grab a bottle today…
Or, why not check out our Crowdfunder – where we are offering an exclusive opportunity to own a share of one of our 1812 3 Y.O. Rum Casks! You will receive a Certificate of Ownership of your share of a numbered cask on purchase – which we can make out to the person of your choosing! Also included is a personal tour of the Cask Ageing Room by appointment once during the Ageing period – the perfect gift for any rum lover!
2. Cinnabar Spiced Rum – "Christmas in a Glass"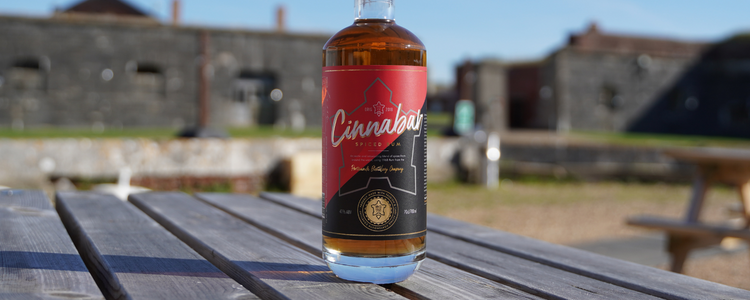 Our multi award-winning spiced rum, rightly dubbed 'Christmas in a Glass', is the perfect drink for this time of year – whether that as a gift, for a party or just a tipple to enjoy yourself… Based on 1968 Rum, spiced with cinnamon, cloves, cardamom, coriander, nutmeg, Szechuan pepper and orange peel. Sweetened with Costa Rican sugar syrup and a hint of vanilla added prior to bottling, for a delicately flavoured and beautifully clear spirit – with a Christmas spice. Available to purchase on our online shop…
3. Tour Gift Vouchers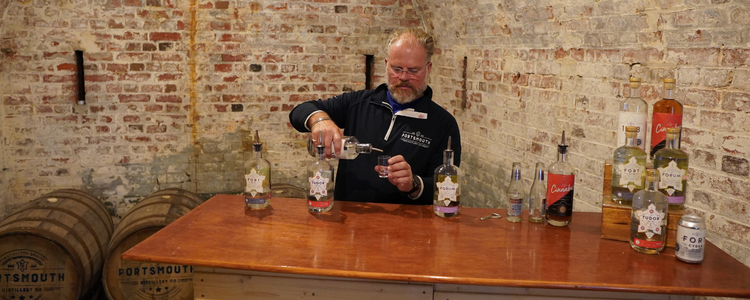 A tour voucher for one – the full Portsmouth Distillery experience… The voucher entitles one holder to enjoy a tour (read more here) of our amazing distillery located in the very heart of Fort Cumberland, an 18th Century Bastian Fort, a tasting of our spirits, and a complimentary drink at the bar. The perfect gift for any time of the year, especially Christmas – something to do in the New Year! Grab your voucher now! You can also support our Crowdfunder – for an even more in-depth tour experience (which you can gift to someone, or enjoy yourself!)… with a personal tour of our Cask Ageing room within the main body of the Fort by one of our Directors/Distillers!
4. Rum / Gin Gift Sets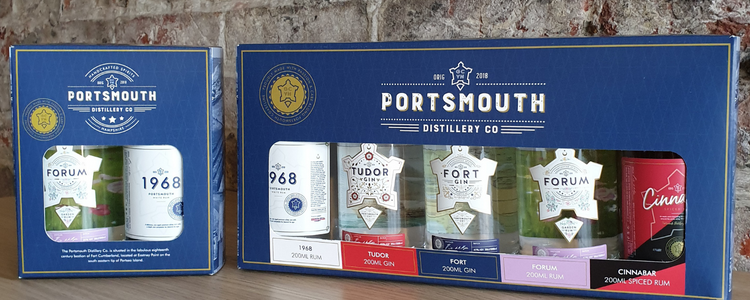 What's better than a bit of everything? Choose 2 of any, or one of each, of our spirits in our 'presentation boxes' – available in two different sizes (box of 2, or box of 5). 20cl bottles of our award-winning rums & gins, great for any occasion, for both gin and rum lovers alike! Shop here…
5. Unreleased Rums, shares of casks…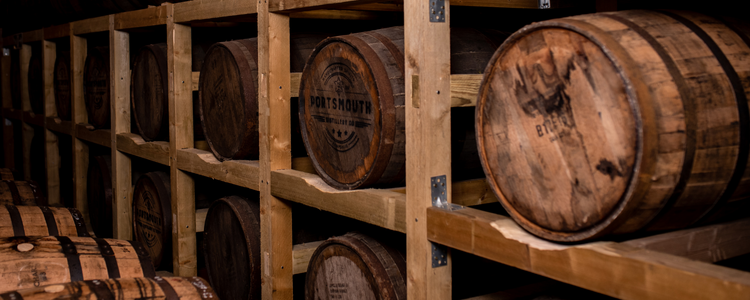 As you may know, we are crowdfunding, and the perks for supporting us are fantastic, even if we do say so ourselves! Ranging from exclusive ageing room tours & first cask bottles of our (not yet released) 5-year-old rum, through to share-ownership of our award-winning '1812 3-Year-Old' Rum Casks… All making perfect & truly one of a kind gifts for any rum lover! Check out our Crowdfunder, and find out more today…
6. More Gins, award-winning Rums…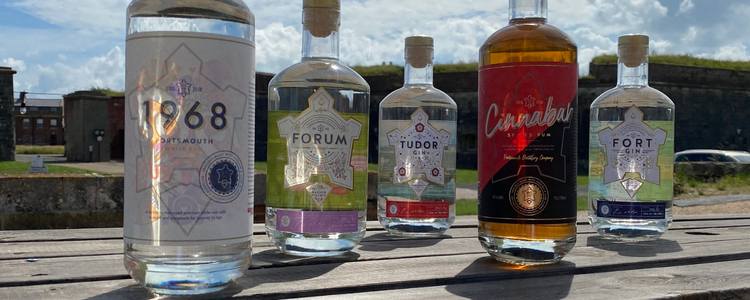 Award-winning gins & rums, apple brandy: we truly do have something for everyone! Well, apart from non-gin-&-rum-drinkers (to whom we would say – try our spirits – they really are fantastic!)
Check out all our products on our online store, or come down and visit us at Fort Cumberland, to check out our range in-store!
---
We hope this year's Christmas Gift Guide helped you with your gift-buying… More importantly, however, we would like to wish you all a fantastic holiday season, from all of us at team PDC – and thank you for all your support this year so far!